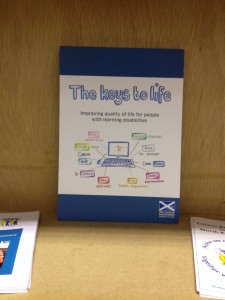 At the Fife Advocacy Forum meeting on the 14th of January 2014, we were pleased to officially agree our new logo which you can see at the top of the website!
We are delighted to be able to have an Information Stall at the Fife Council 'The Keys to Life Event' on Monday, 27th January 2014.
We hope to have our new Forum Banner on display along with information leaflets from our member organisations. The Banner includes our website address and we are testing this out over the next few weeks before our formal launch in the Spring .… Watch this space for further details…..